VoxxLife's Medical Advisory Board is composed of esteemed Medical and Wellness thought Leaders and Practitioners.
The Advisory Board will investigate further studies to be conducted, develop those investigations and offer guidance on best practices to share on the use and development of VoxxLife products and technologies.
The Medical Advisory Board members will also serve as the Official Medical Representatives of VoxxLife at Corporate events.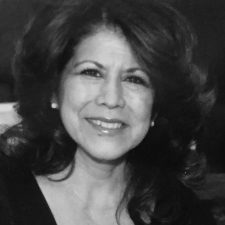 Dr. Bobbie Rendon is a native Californian living and practicing for 20 years in the South Bay Area in Torrance, CA.  She attended several colleges and received her doctorate from Cleveland Chiropractic College of Los Angeles.  Dr. Bobbie gave birth to a handicapped son 33 years ago and went to the best medical doctors; who could not help.  Dr. Bobbie tried alternative therapies and the results were amazing.  Inspired, she sought out her education in that field.  She actively pursues new skills and technologies to expand her knowledge to better serve her patients.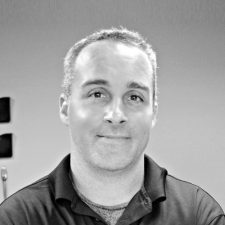 Dr. Joseph Baldino is a graduate from National University of Health Sciences earning his Doctorate in Chiropractic to add on to his triple majors in biology.  Dr. Baldino has over 1000 hours in post graduate studies in clinical rehabilitative  neurology, vestibular, concussion and TBI rehabilitation to name a few.
He combines his 15 years of clinical experience with hundreds of hours observing grand rounds under the guidance of Dr. Carrick.  Dr. Baldino is the founder of Integrative Neurology and Athletic Performance in  Illinois where he focuses his practice on these studies.  Dr. Baldino's passion for helping others is palpable, his ability to give hope to those suffering is life changing.   Dr. Baldino has been able to combine his degrees, knowledge and compassion to create a system of hope, health and healing.  The methodology he employs to help people is unparalleled in knowledge, passion and excitement.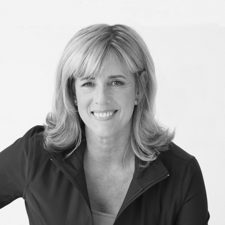 Dr. Meyer, a southern California native, who received her Masters Degree in Kinesiology from UCLA, understands that medicine is a science and healing is an art. Hence her philosophy, "Enhancing your health through nutrition, exercise and integrative treatments."
Dr. Meyer's professional career began as a R.N. in cardiac intensive care at UCLA Medical Center. After graduating from the University of Cincinnati College of Medicine, she completed an internship in internal medicine and served as Chief Resident in the UCLA/VA Physical Medicine and Rehabilitation Program. She then went into private practice and later joined the attending staff at Cedars-Sinai where she served as Clinical Chief in the department of Physical Medicine and Rehabilitation.
She is an Assistant Clinical Professor at the Geffen School of Medicine at UCLA, where she teaches medical students and residents. Her long-time practice has evolved into an integrative strategy for health promotion rather than disease management. Her personalized health approach applies prolotherapy, homeopathy, therapeutic essential oils, trigger point injections, neural therapy, intramuscular stimulation, nutrition, exercise, manual therapy and taping techniques.
Sandra Burnett, native of Raleigh, NC and lives part time in Santa Fe, NM.
After graduating from Peace College in Raleigh and she moved near Liverpool, England and studied at Whiston Hospital for three years. Most of her training was actually working with patients. During this time, she also achieved the distinction of becoming the Chairman of The Royal College of Nursing at Whiston and graduated with an SRN degree. Burnett's specialized studies included the burns unit and midwifery ward.
Later Burnett became very passionate about health and nutrition. She owned and operated an award-winning catering company for 30+ years and was knighted in as a la Chaîne des Rôtisseurs Chef.
Burnett works independently now, sharing strategic natural therapies, bridged with emphasis on nutrition, with her clients.
Dr. Mark DeBrincat, DC, The Good News Doctor, is a natural health doctor specializing in holistic health solutions to optimize performance, health and well-being. Having survived a near fatal head on collision that left him in a wheelchair, and enduring seven back surgeries, Dr. DeBrincat learned to overcome all odds and knows what is possible when we provide the body with the tools it needs to heal itself naturally.
As a chiropractic and certified BrainCore Practitioner, Dr. DeBrincat has over 20 years of experience in empowering individuals to live a healthy lifestyle using natural, alternative therapies including neurofeedback, biofeedback, PEMF microcirculation, vascular, nutritional and essential oil therapies.
Dr. DeBrincat specializes in brain health and providing neurofeedback therapy to his patients in a home setting where they are most comfortable and relaxed. Having presented across the country, Dr. DeBrincat brings the "The Good News" and knowledge on the body's ability to heal itself and live pain free. He also actively practices in Castle Rock, CO.
Dr. DeBrincat obtained advanced training in Gonstead Extremity chiropractic techniques and utilizes Activator techniques. Additionally, he has advanced training from the International Chiropractic Pediatric Association (ICPA).
Dr. DeBrincat earned his doctorate of chiropractic from Life University (GA) in 1997. Prior to his doctorate, he completed his undergraduate degree at Michigan State University (MI). He served as a United States, South Africa, and New Zealand team chiropractor for the 1996 Olympics.
Dr. DeBrincat holds a black belt degree in Japanese Martial Arts and is the former Georgia Director for Police Trainers International.
Dr. DeBrincat currently resides in Castle Rock, CO with his wife and two children.