VOXX PRODUCTS WITH FEATURES AND BENEFITS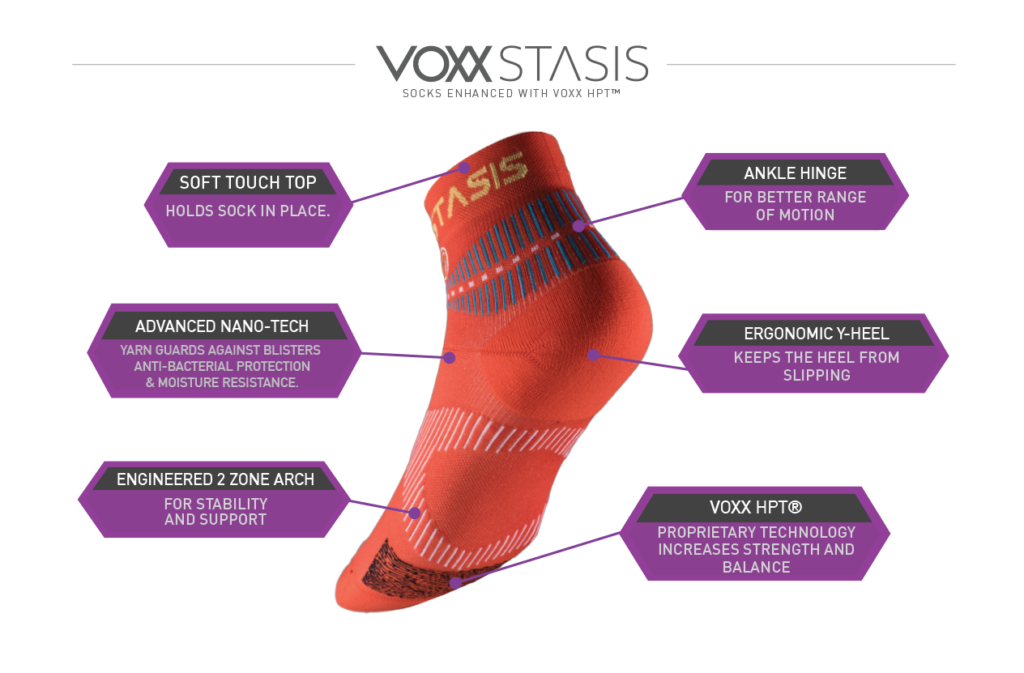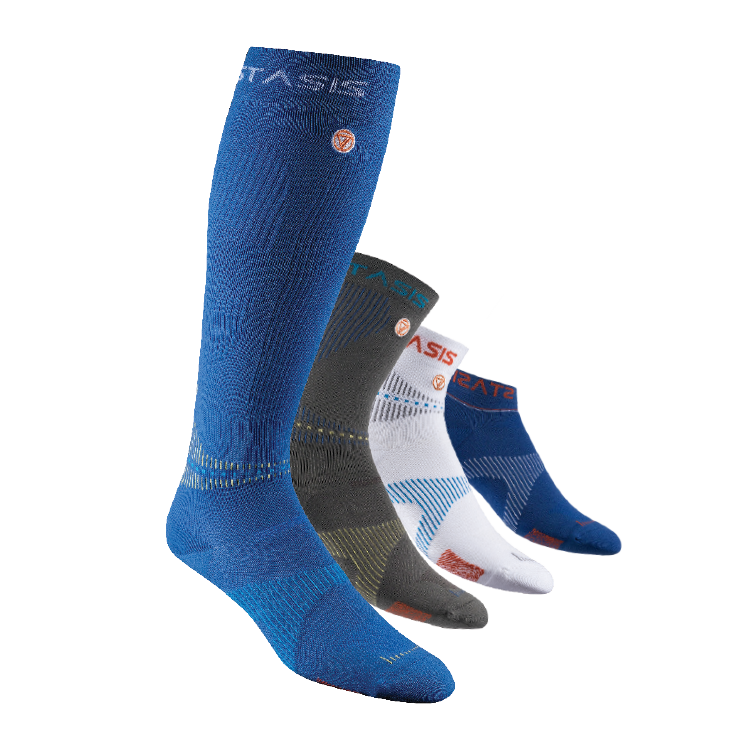 ATHLETIC
VoxxLife Athletic Stasis Socks will take your athletic performance to new levels. With the best finish and greatest feel of any socks you have ever worn, VoxxLife socks provide an incredible fit along with all performance benefits of Voxx HPT technology. Available in knee-high, mini-crew and no-shows you can have the right Stasis socks for any activity.
Also if you have to wear another sock as a part of your uniform you can still have the benefits of Voxx HPT with our Stasis Liner socks. They are thin enough to be worn under any other socks and still give you the performance edge in your game or activity.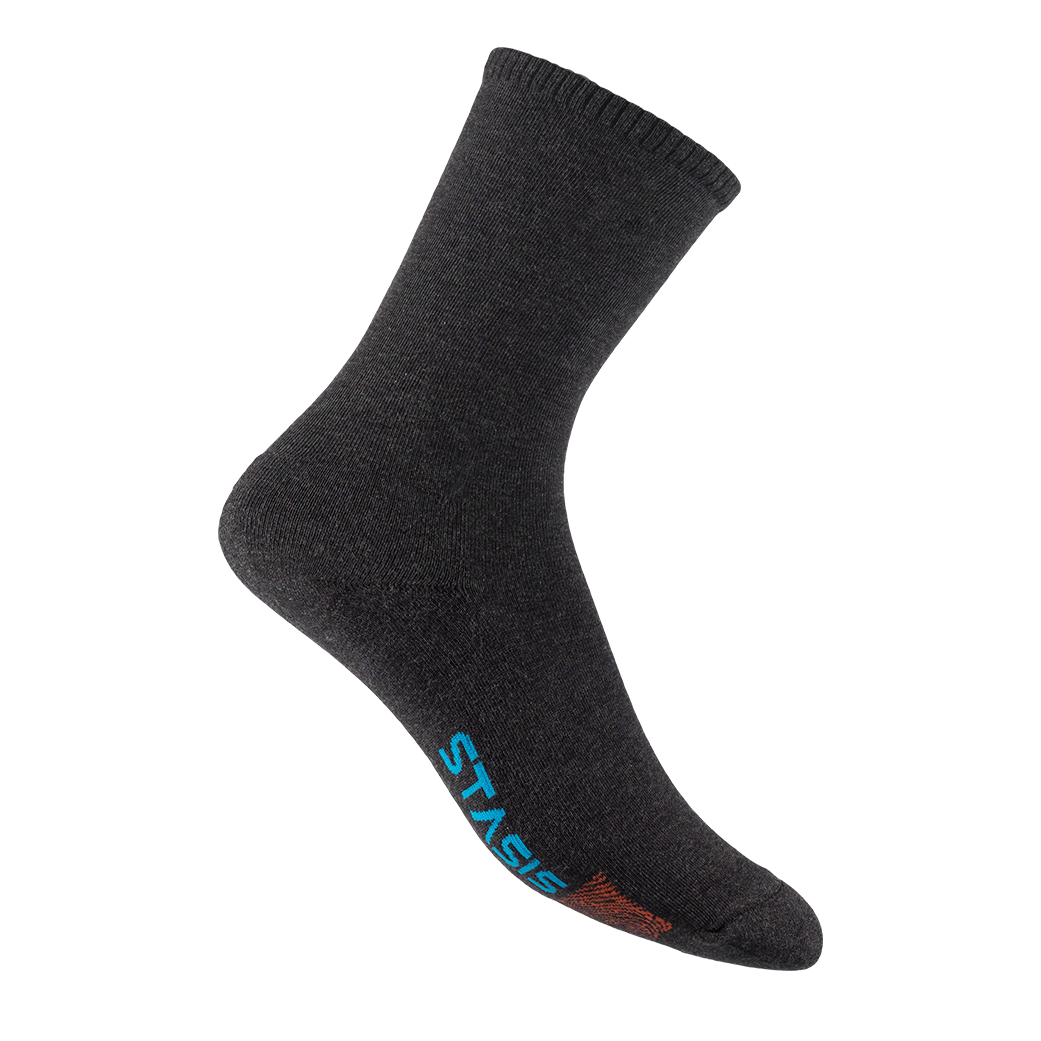 WELLNESS
Its time to get serious about your wellness. If you want and need the most comfortable, seamless, non-binding sock for everyday wear, this is the choice for you. Stasis Wellness Socks with Voxx HPT is the greatest Wellness socks ever made. Imagine what the best wellness socks in the world could possibly do for you? Deliver more energy? Yes! Improve balance and stability? Yes! Help with pain relief? Yes. Be safe and recommended for diabetes sufferers? Yes! Be non-binding socks that don't fall to your ankles? Yes! Have extra padding on the bottom for ultra-comfort? Yes! The future of wellness is spelled S-T-A-S-I-S. Get yours now!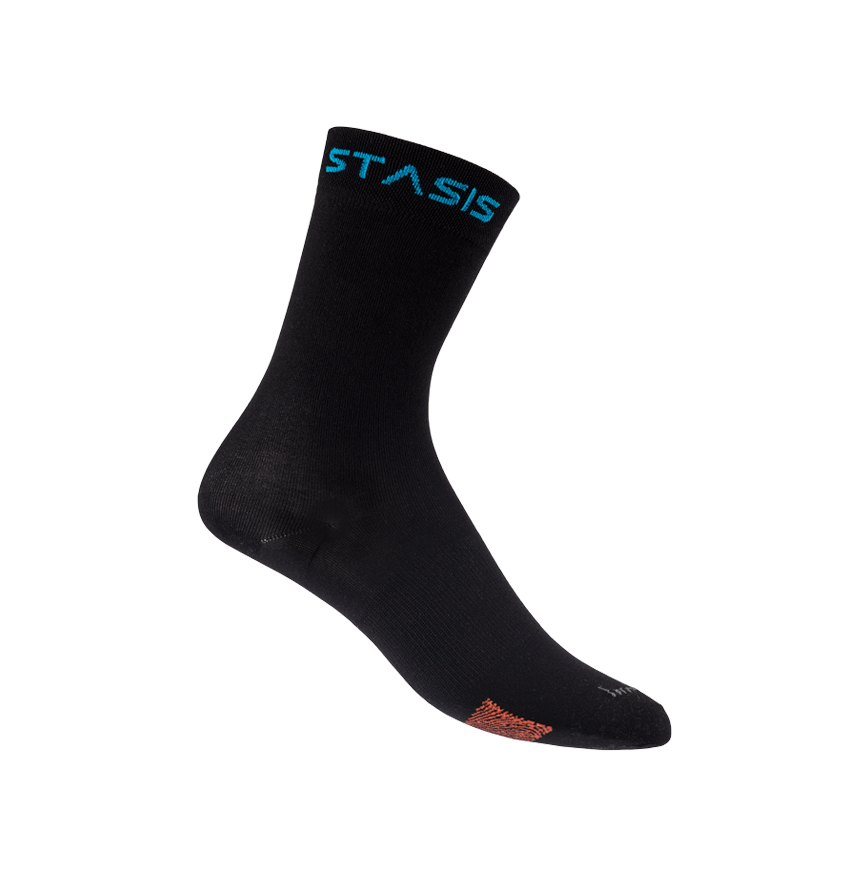 LINER
Not feeling the Athletic or Wellness socks everyday? We get it. Sometimes you need a little 'stealth' living your VoxxLife. That's why we made the Stasis Liner socks. These breathable, super thin socks can be worn by themselves or under any other sock so you can always have the Voxx HPT benefits.