VoxxLife's Medical Advisory Board is composed of esteemed Medical and Wellness thought Leaders and Practitioners.
The Advisory Board will investigate further studies to be conducted, develop those investigations and offer guidance on best practices to share on the use and development of VoxxLife products and technologies.
The Medical Advisory Board members will also serve as the Official Medical Representatives of VoxxLife at Corporate events.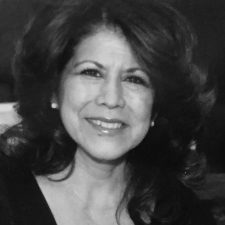 Dr. Bobbie Rendon is a native Californian living and practicing for 20 years in the South Bay Area in Torrance, CA.  She attended several colleges and received her doctorate from Cleveland Chiropractic College of Los Angeles.  Dr. Bobbie gave birth to a handicapped son 33 years ago and went to the best medical doctors; who could not help.  Dr. Bobbie tried alternative therapies and the results were amazing.  Inspired, she sought out her education in that field.  She actively pursues new skills and technologies to expand her knowledge to better serve her patients.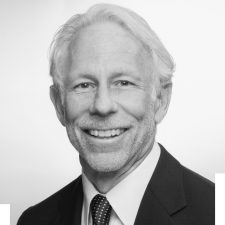 Dr. Darren FX Clair, MD of Vibrance Medical Group specializes in Vitamin Therapy, Weight Loss Programs, Hormone Therapy for Women and Men, Stem Cell Treatments, and other unique Health & Wellness programs. Dr. Clair has been practicing medicine for the past 30 years in the Los Angeles area and has helped many patients, including several high profile Hollywood celebrities, improve their health and vitality. He has been actively involved with his unique style of proactive wellness, and working with the natural curative powers of your body since 1998.
Dr. Clair was a co-investigator on an FDA-approved investigation of human growth hormone as an anti-aging agent and has published an article on Growth Hormone Replacement in the prestigious Journal of Medicine. He has frequently appeared on TV news segments and The Doctors Show, and has published several articles on variety of health related subjects.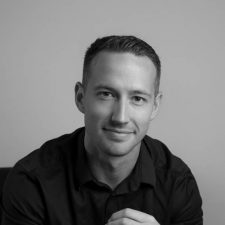 Dr. Brady Salcido is a husband, health catalyzer, author, speaker, and podcast host. He is the founder of Vitality Family Chiropractic, a family Chiropractic center in Westlake Village, CA. He is also the creator of The Health Is Wealth Podcast, an energizing and inspirational show interviewing leading experts in health and wellbeing such as Dr Kellyann Petrucci, JP Spears, Dr Joel Kahn, and Lauren Imparato. After overcoming his own set of health challenges, Dr Brady has dedicated himself to empowering every person to achieve unstoppable health so they can passionately live out their God-given potential every single day.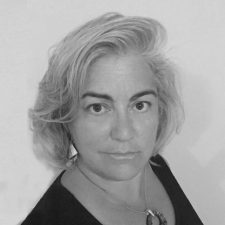 Dr. Andrea Chernin BSc, MD, MCFP
Dr. Andrea Chernin has over 25 years experience in Family Practice with special interest in Complementary and Integrative Medicine. This career path inspired in-depth study in Optimization of the Childbirth Experience, Child Psychology and Mental Health, Orthomolecular Medicine, Sensory Motor Assessment and Reintegration, Neuroplasticity and Metabolic Disorders contributing to Mental Illness and Neurodegenerative Disorders. Andrea has pioneered new techniques in Sensory Motor Activation and Reintegrative Therapies since 2008 in a private practice setting, helping people at any age access their best brain potential. Andrea is currently Assistant Professor in the Department of Psychiatry – Dalhousie University Faculty of Medicine and practices as a Medical Hospitalist. She enjoys competitive swimming and ranked first overall in Canada in distance butterfly in October 2016 in the Masters Swim Canada program Million Metre Challenge and is a member of the Board of Directors for the Canada Games Centre Masters Swim Program and for Triathlon Nova Scotia.
Andrea was introduced to Voxxlife by another Medical Colleague three days before total knee replacement surgery was scheduled, and is now enjoying significant reduction in pain, improvement in range of motion and motor intelligence in spite of surgery being postponed indefinitely.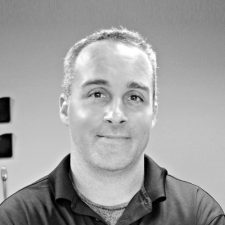 Dr. Joseph Baldino is a graduate from National University of Health Sciences earning his Doctorate in Chiropractic to add on to his triple majors in biology.  Dr. Baldino has over 1000 hours in post graduate studies in clinical rehabilitative  neurology, vestibular, concussion and TBI rehabilitation to name a few.
He combines his 15 years of clinical experience with hundreds of hours observing grand rounds under the guidance of Dr. Carrick.  Dr. Baldino is the founder of Integrative Neurology and Athletic Performance in  Illinois where he focuses his practice on these studies.  Dr. Baldino's passion for helping others is palpable, his ability to give hope to those suffering is life changing.   Dr. Baldino has been able to combine his degrees, knowledge and compassion to create a system of hope, health and healing.  The methodology he employs to help people is unparalleled in knowledge, passion and excitement.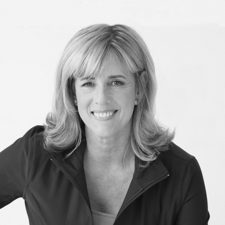 Dr. Meyer, a southern California native, who received her Masters Degree in Kinesiology from UCLA, understands that medicine is a science and healing is an art. Hence her philosophy, "Enhancing your health through nutrition, exercise and integrative treatments."
Dr. Meyer's professional career began as a R.N. in cardiac intensive care at UCLA Medical Center. After graduating from the University of Cincinnati College of Medicine, she completed an internship in internal medicine and served as Chief Resident in the UCLA/VA Physical Medicine and Rehabilitation Program. She then went into private practice and later joined the attending staff at Cedars-Sinai where she served as Clinical Chief in the department of Physical Medicine and Rehabilitation.
She is an Assistant Clinical Professor at the Geffen School of Medicine at UCLA, where she teaches medical students and residents. Her long-time practice has evolved into an integrative strategy for health promotion rather than disease management. Her personalized health approach applies prolotherapy, homeopathy, therapeutic essential oils, trigger point injections, neural therapy, intramuscular stimulation, nutrition, exercise, manual therapy and taping techniques.